Welcome to the website of the Grace Covenant Church Of God. Our congregation is made up of a group of
people just like you who gather together to grow in a relationship with Jesus Christ.
Our mission here is to reach a city, county, country, and world with the love of Jesus. We are located in the
heart of New Ellenton, South Carolina.

Our church holds weekly services on Sunday and Wednesday and we would love to have you come visit and make us, your new church home. Feel free to visit our links to see information about our service times
and our staff. God bless!

For questions or information concerning Grace Covenant you may call 803-652-2103.
Office hours are 9am-2pm Monday-Friday... closed all day Wednesday

Keeping the Fire Alive

God is graciously blessing. We are rejoicing over powerful answers to prayer and peopleís lives being
filled with Godís works of grace. Andrew Flippo helped fan the flame of spiritual hunger in us last week
with Spirit-anointed preaching and praying. God lit a fire in many hearts and fanned flames in others.

How do we keep this fire of revival burning? Itís really simple when you think about it. The same things that
bring revival to our hearts are the very things that keep it burning and alive. Sincere, passionate
desire for God; fervent, unceasing prayer; true, heartfelt repentance; absolute obedience in all things;
genuine humility and unselfish sacrificeóthese are the spiritual treasures that bring and sustain real revival!

Let us not allow this heightened temperature of spiritual devotion to be turned down in our hearts by the
atmosphere of spiritual coldness around us in the world. Let us live our lives with spiritual passion,
that not only keeps us ablaze, but also ignites others with holy fire!

Rejoice in the Lord, and again, I say, Rejoice!!!


"Gather the fuel. Stir the embers. Fan the flame!!".
Pastor Foster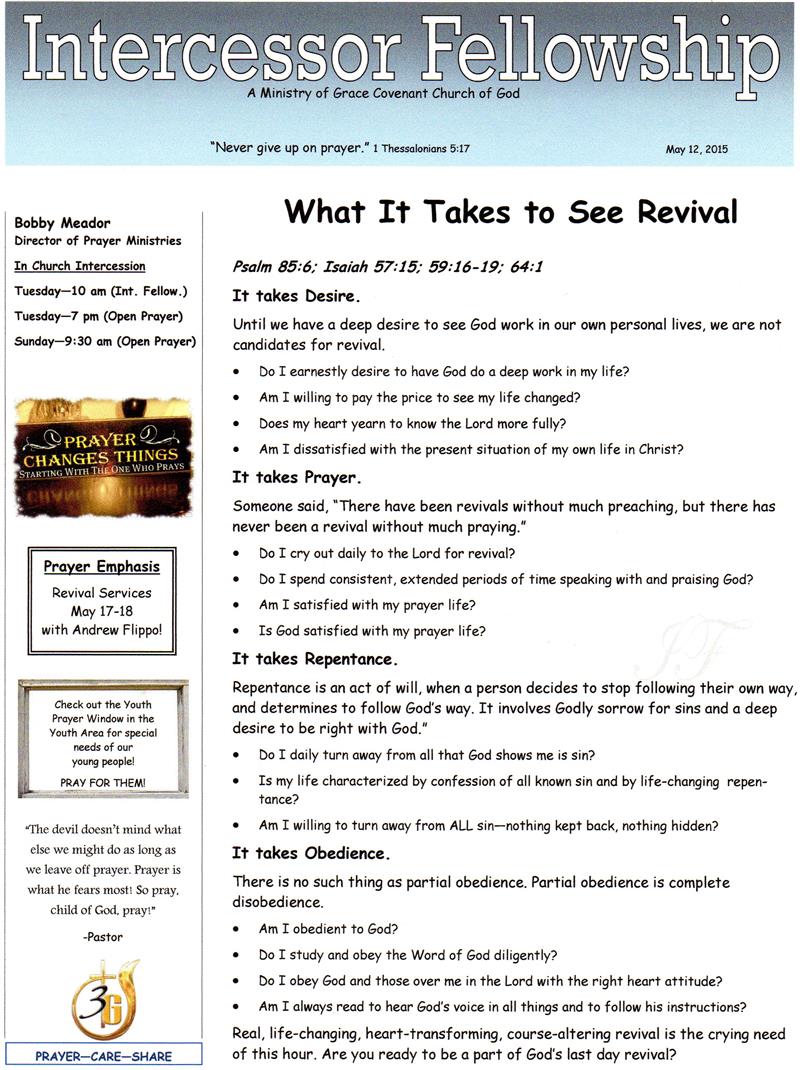 Grace Covenant Church of God, New Ellenton, SC
Promote Your Page Too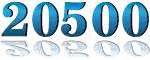 Yummy Tracker