LIVE SUNDAY STREAMS AND PAST SERMONS CAN BE VIEWED AT THE


GCCOG NE YOUTUBE PAGE



Welcome to the website of the Grace Covenant Church Of God. Our congregation is made up of a group of
people just like you who gather together to grow in a relationship with Jesus Christ.
Our mission here is to reach a city, county, country, and world with the love of Jesus. We are located in the
heart of New Ellenton, South Carolina.

Our church holds weekly services on Sunday and Wednesday and we would love to have you come visit and make us, your new church home. Feel free to visit our links to see information about our service times
and our staff. God bless!

For questions or information concerning Grace Covenant you may call 803-652-2103.
Office hours are 9am-2pm Monday-Friday... closed all day Wednesday

A FRESH START ALWAYS BEGINS WITH A FIRST STEP!
Keep moving in the Faith! Grow, Change, Expand in your experience with God! In the Christian life to be "static" is to be "stale."

We should hunger to be fresh in our Faith, growing in Godliness, strong in the Spirit! Be ready when God leads and prompts you to take a next step! GREAT THINGS AWAIT!!

"But we all, with open face beholding as in a glass the glory of the Lord, are changed into the same image from glory to glory, [even] as by the Spirit of the Lord. (2 Corinthians 3:18)

PRAY…

"Lord, take me farther in my experience with you. Don't allow me to be 'sitting' when I should be moving."

"Lord, take me higher in my worship."

"Lord, take me deeper in devotion and determination to be all you want me to be."

"They that hunger and thirst shall be filled!!" (Matthew 5:6)


PRAY! BELIEVE! RECEIVE!


Pastor Foster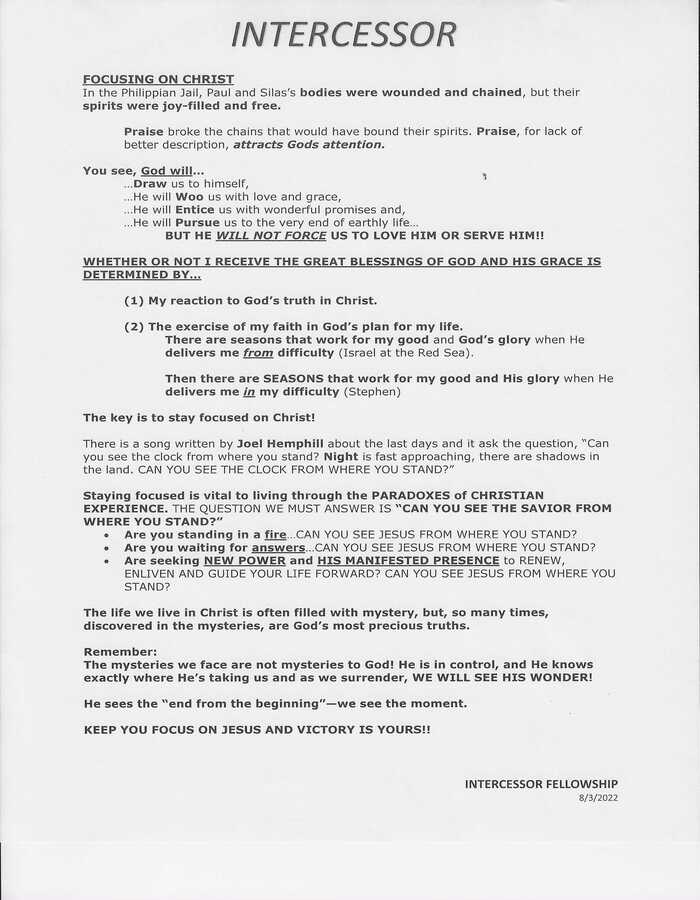 Grace Covenant Church of God, New Ellenton, SC
Promote Your Page Too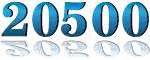 Yummy Tracker